You can purchase and download items from the Store within Marvelous Designer software.
It is a new feature added to version 11 and is available on both Windows and Mac.
After running the software, click the STORE tab on the left to use the store!
STORE accounts are the same ones that you would use on our website (www.marvelousdesigner.com) for the login.
Click "Store, Sign in" at the top right and sign in.
-Check the STORE items on the item list.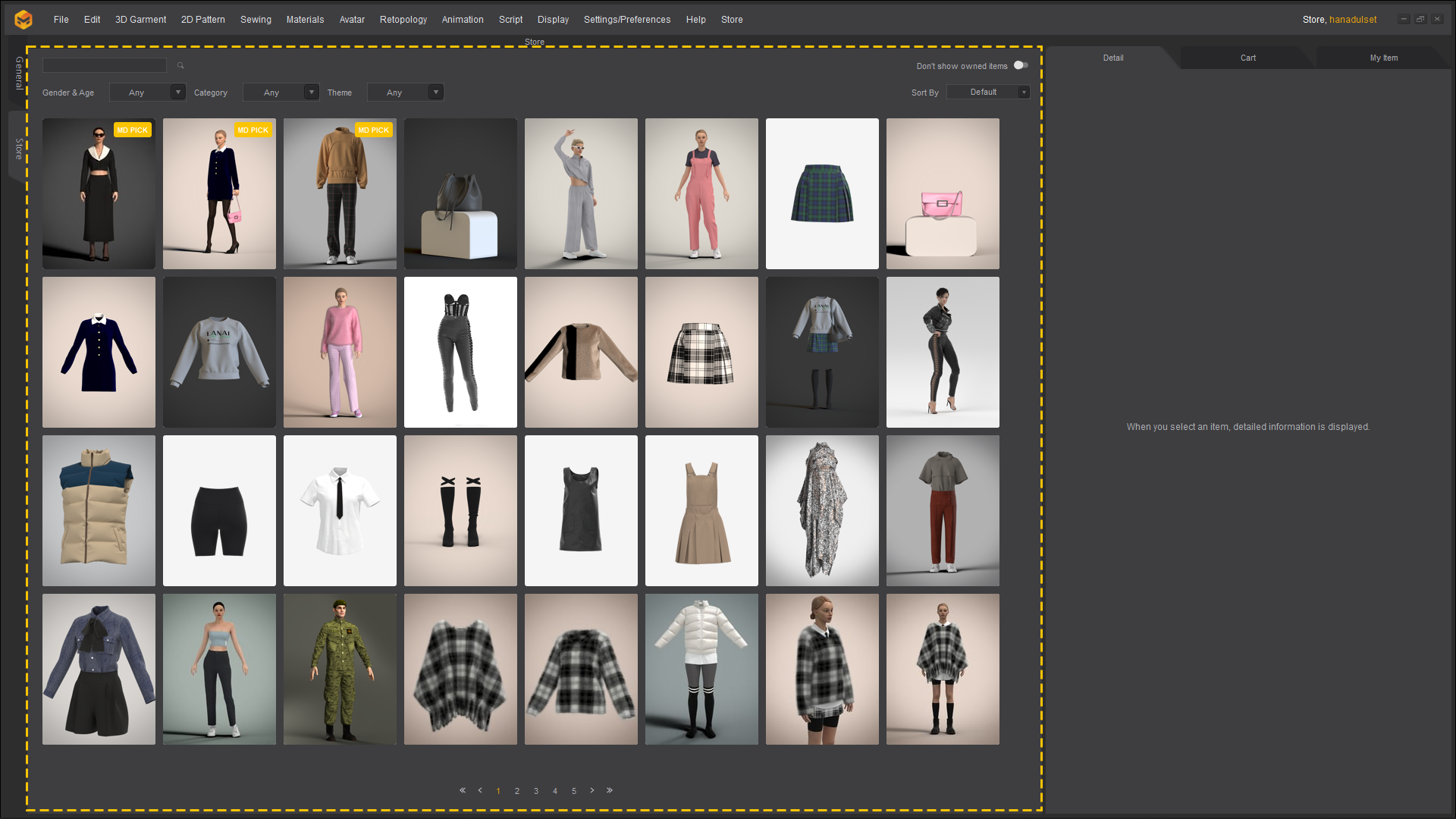 -Check the detail page of the item.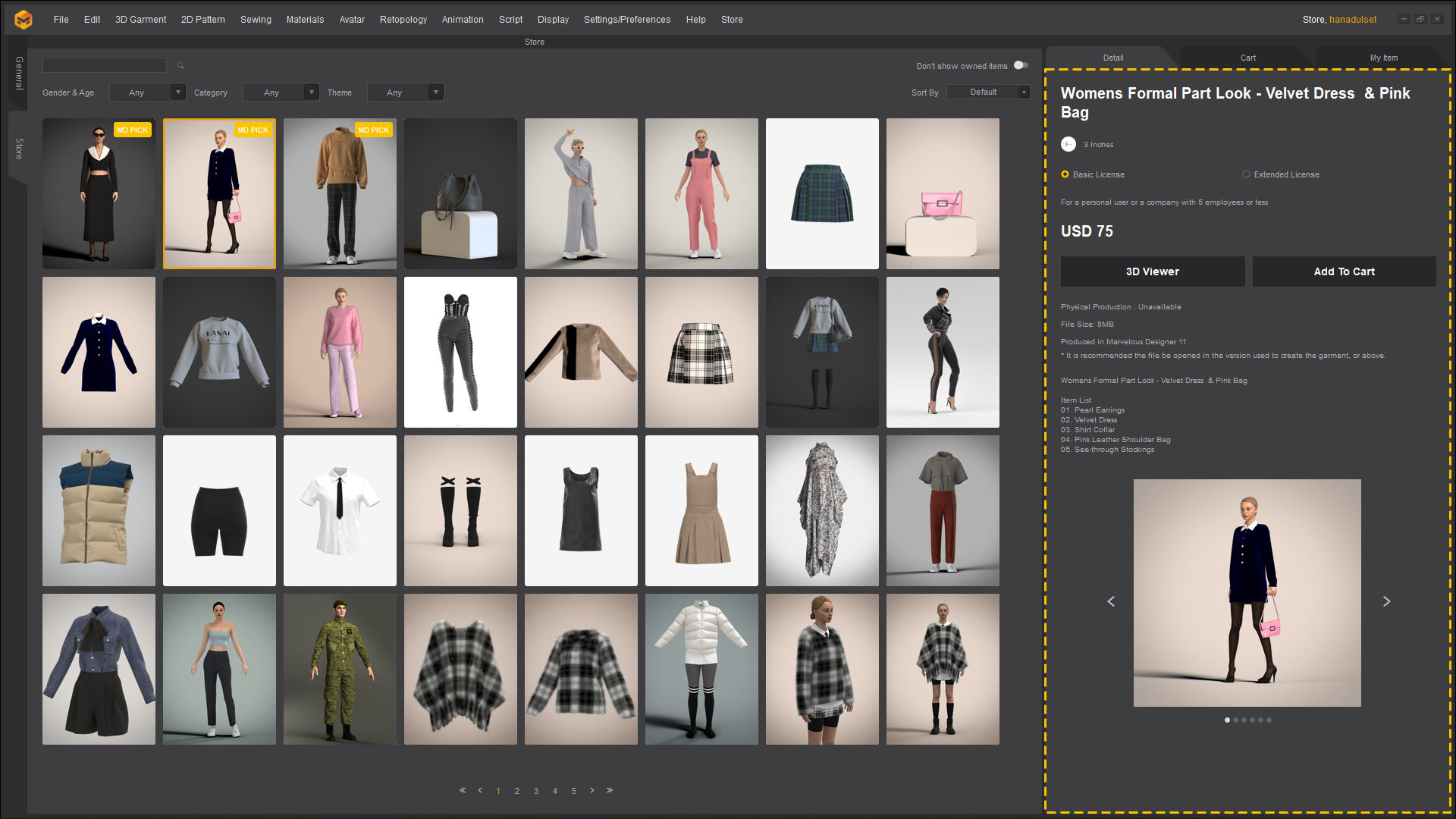 -Check the items in the shopping cart.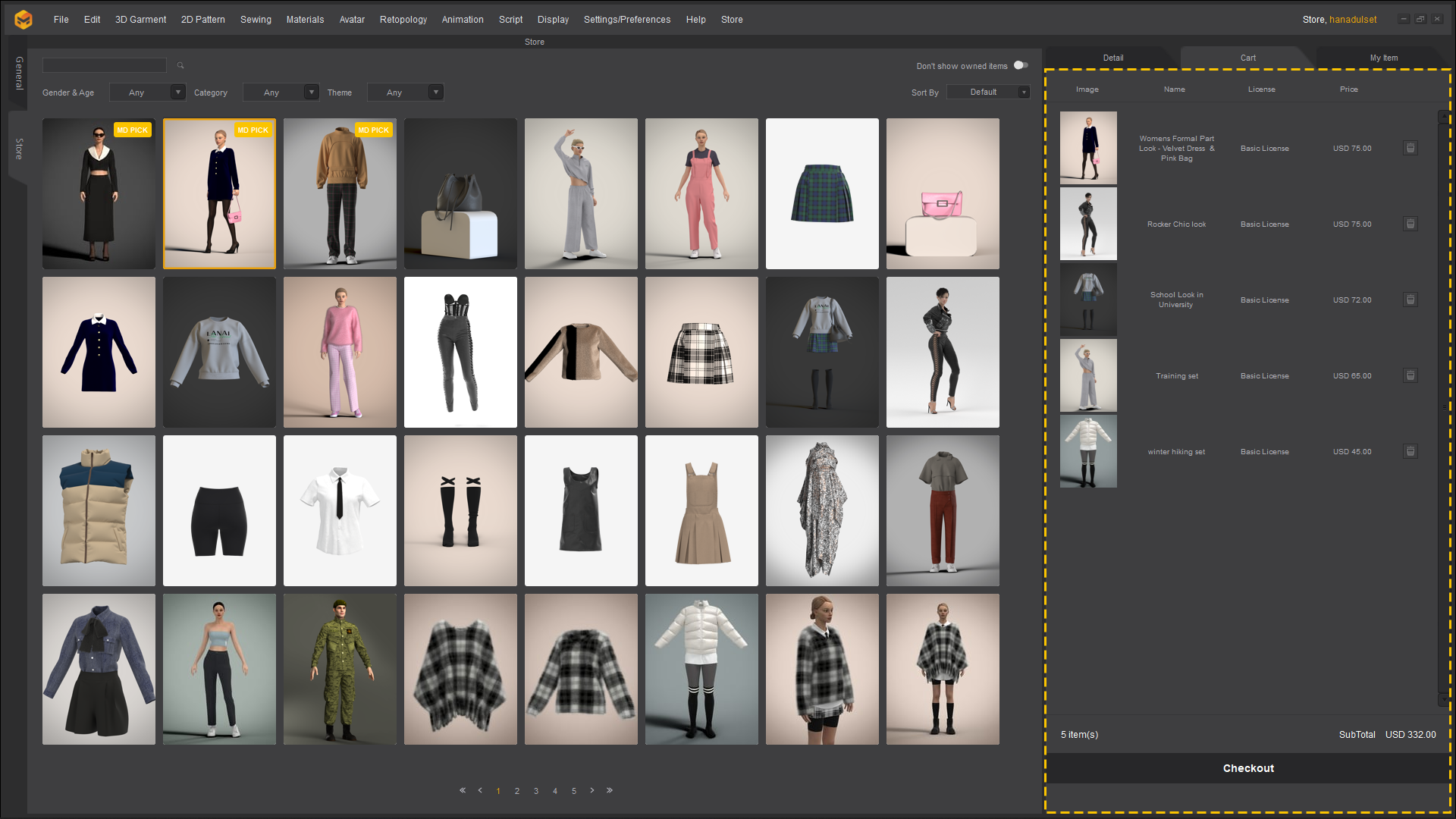 -Check the items you have.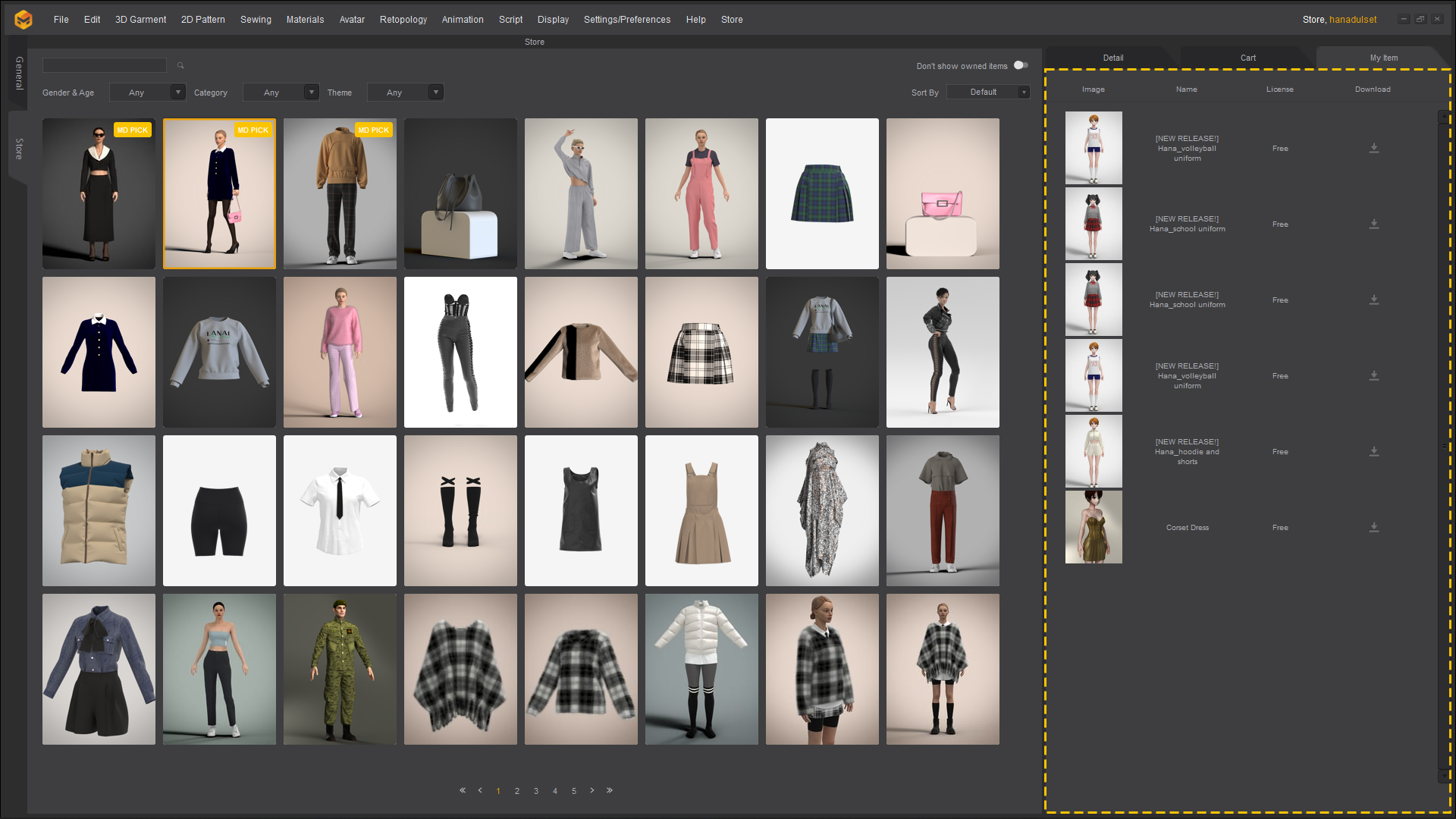 Please click on the STORE introduction video below!
If you click the link below, you will be directed to the STORE Manual. Click on the link.