In order for the Marvelous Designer to operate smoothly, sufficient read and write rights are required on the disk in the user's computer. This 'read and write rights' must apply to all storage devices in the user's computer, including hard disk and SSD. Usually, this task is done in the same way as installing with admin rights and running with admin rights, and through this way, various unexpected errors also can be prevented.
Please note that this may require assistance from the administrator of your computer, i.e. your IT or security team.
Common problematic situations
Unable to launch Marvelous Designer, it is not responding.
Able to run Marvelous Designer, but not responding when using certain functions.
Not responding or crashes when loading or saving certain files.
---
Windows
1 After logging in to Windows with the Windows administrator profile, install the Marvelous Designer with administrator privileges.
If your school or company security policy requires you to log in to Windows with guest privileges rather than administrator privileges, go to step 2 below.
2 After exiting the Marvelous Designer, go to the path where the Marvelous Designer software is installed.
3 Right-click the Marvelous Designer executable file, select Properties, and select Users from the Security tab.
4 Click Edit and change the permissions as shown in the picture. Read & execute, Read, Write items must be selected.
5 When you're done applying permissions, choose Apply.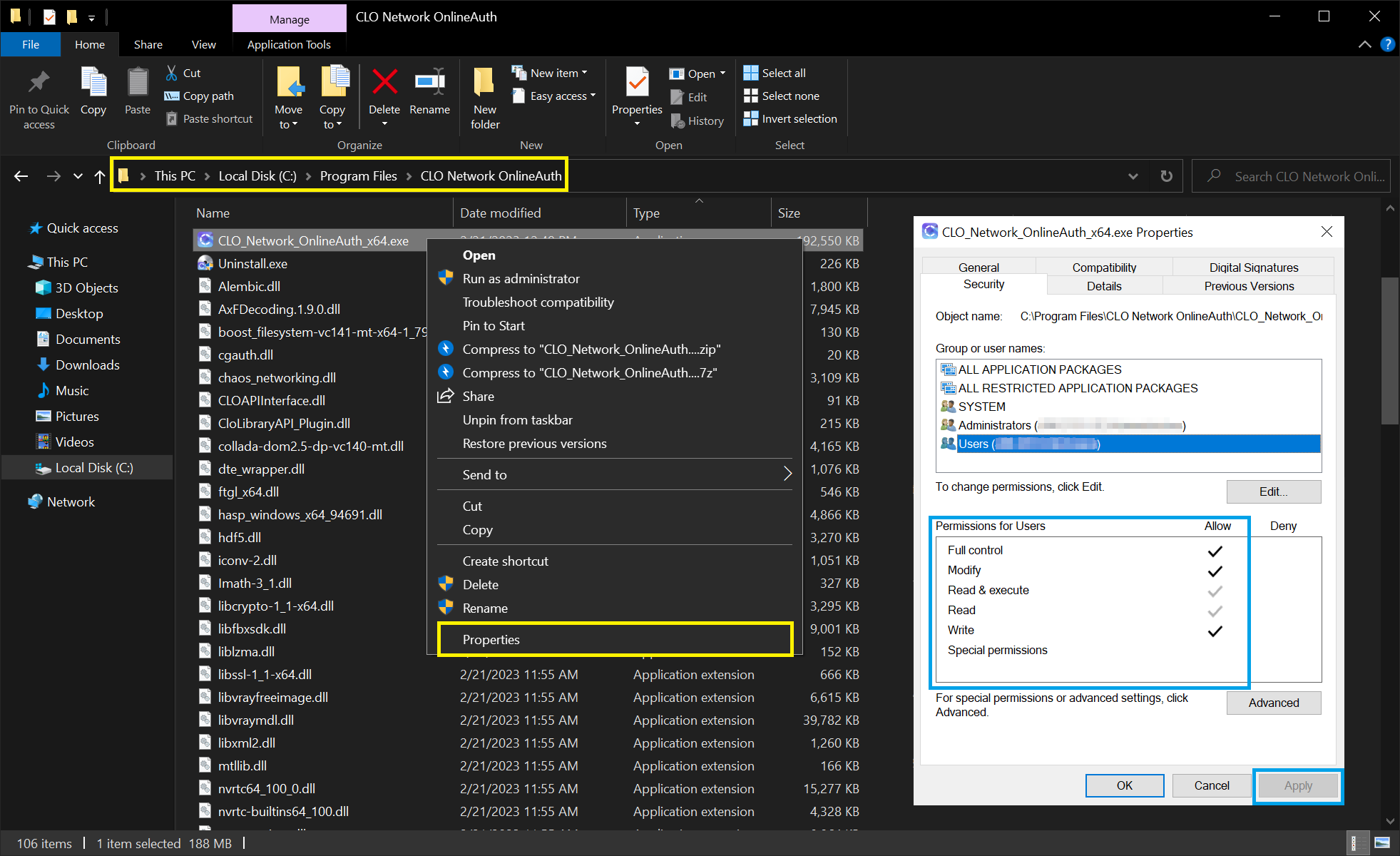 ---
macOS
1 Go to System Settings > Privacy & Security > Full Disk Access.
2 Click the + button at the bottom of the window, select the Marvelous Designer from Applications, and select Open.
3 Select Marvelous Designer and enable toggle switch.