*If you're using a subscription license (Enterprise / Personal / Student), you all have access to download the latest version of Marvelous Designer.
*If you updated your version to 12, you can also download the version on my account.
STEP 1
On your computer, sign in with your account ( your End User ID) on the website.
STEP 2
On my account page, you will see the "Download" button.
STEP 3
Click > Download > Select MD 12 at the top.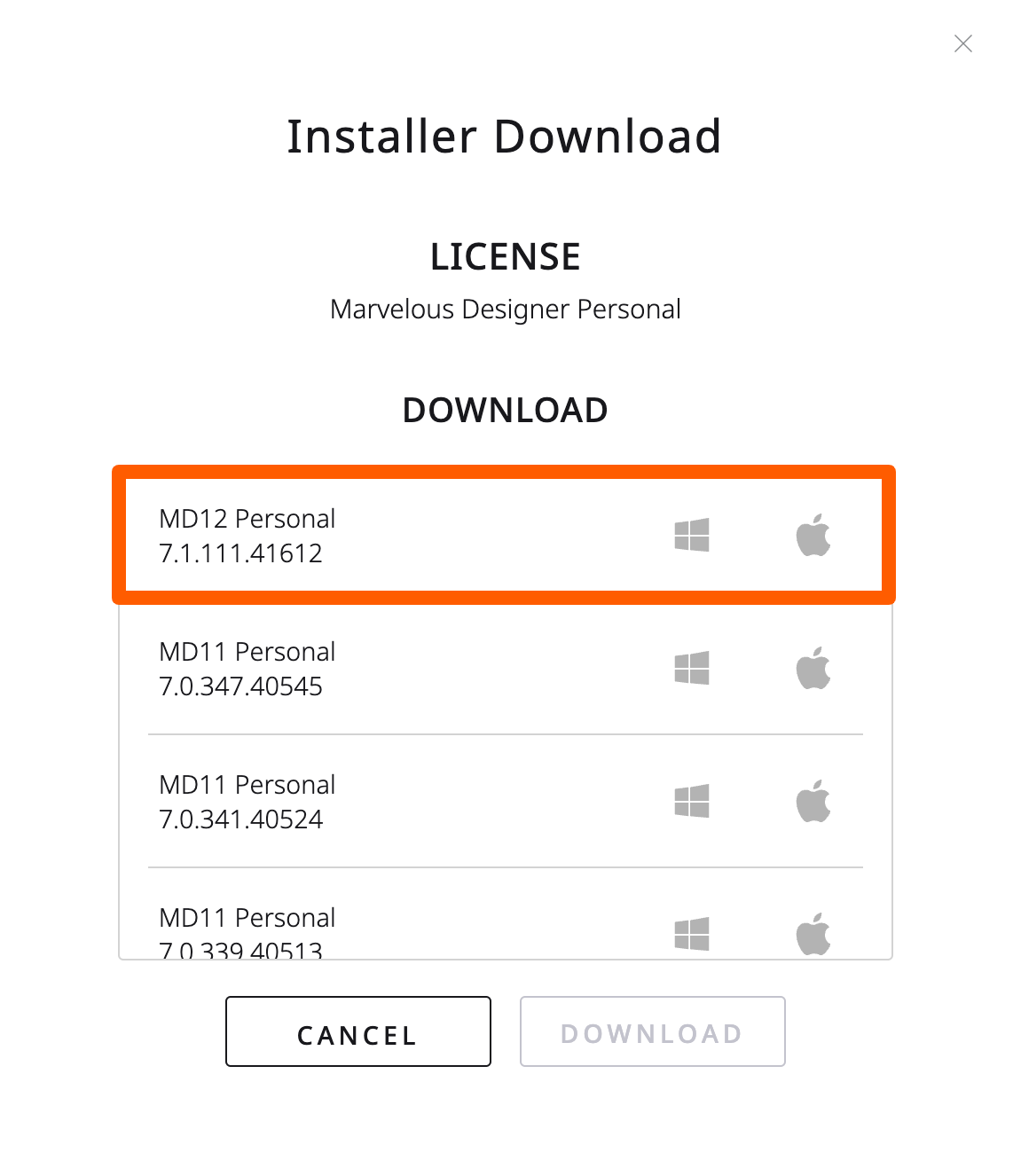 Why keep Marvelous Designer updated?
If you're using a subscription license, we will always provide access to the latest version of the software.
Our development team is constantly at work to further develop new feature, and add improvements within each version release (including patches) in order to support our users' work. This will maintain stability and efficiency in the software.
Updating Marvelous Designer to the latest version or patch version allows you to take advantage of the latest features and bug fix updates, to keep Marvelous Designer running at it's best efficiency.
Check out the latest features and updates