Marvelous Designer academic purchase becomes available for online purchase (for qualified academic institutions - authorized governmental agencies for teaching/learning purposes.)
You can purchase the academic license on behalf of your academic institution if the above condition is applicable.
This manual is created for those who are purchasing academic license of Marvelous Designer for the first time. If your school has purchased a license before, you will be able to purchase online immediately with your company ID.
For new academic users online purchase process
Step 1. Please sign in with your school's Company ID https://www.marvelousdesigner.com/member/signup/company
(You can create a company ID for your school that will be used for admin purposes)
Step 2. Click "START NOW" on the Academic tab and submit the school's information. https://www.marvelousdesigner.com/pricing?type=academic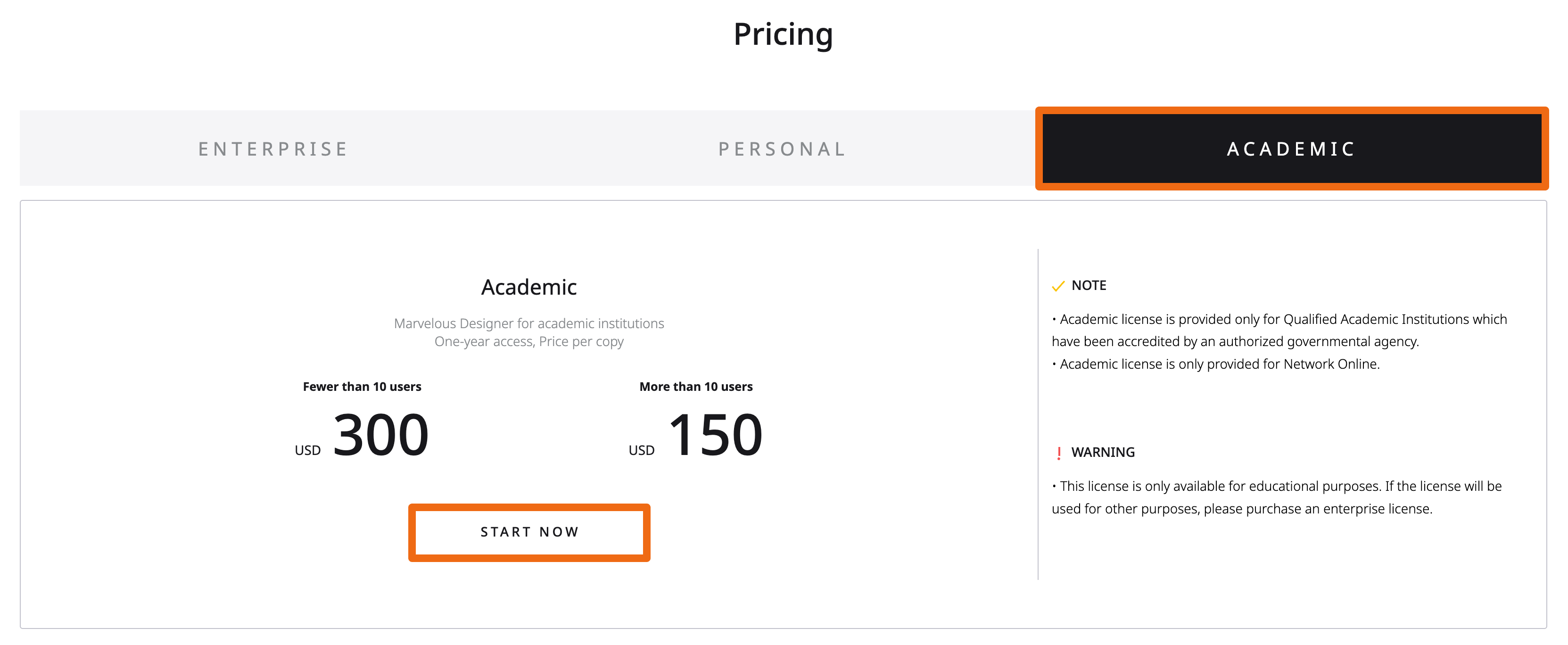 Step 3. Submit the information on the registration page.
Step 4. After reviewing your submission, we will send you an email when you will be able to proceed with your purchase online.